Do you have trouble consistently making money with your Internet business?
Here's The Solution You Didn't Know You Were Searching For...
"Discover How To Instantly Ramp Up Your Sales & Leads Simply By Monitoring Your Conversions!"

Please Wait For The Video To Load...


Price Bump In...
Don't Track Your Links To Your Marketing Pages? You Have NO Way Of Knowing Where Your Leads & Sales Come From!
From The Desk Of: Stephen Brown
Subject: Making The Kind Of Money You Deserve
What do you think you would do if you knew that traffic from your Twitter account converted twice as good as any of your other traffic sources?

Do you think maybe you might concentrate a bit more on your Twitter account?

It's the kind of information every marketer needs, but very few
ever actually get.

So why is this so important?

If you're anything like the "average" marketer, you have multiple sources you use to generate traffic to your squeeze and sales
pages.

The traffic coming to your marketing pages might look something like this...
Unless you have a way to filter or track each traffic source you only see the end result.

You have no idea which traffic sources are providing you with conversions.

Or how many conversions each one contributes...

So, if you need to ramp things up, you don't know where to start.

Now, there's a better way, and I want to share it with you...


Allow Me To Introduce You To...
Track Unlimited Conversions On Pages Created In WordPress, HTML, And Most Page Builders From 1 Admin!
Track Links From Practically Any Page
*To Track Links You MUST Be Able To Add Code To Page Header*
Gives You Less To Worry About...
No Monthly Fees
No Complicated Or Confusing Admin Dashboard
No Limits On The Number Of Links You Can Track
No More Lost Commisions Because Of Link Tampering
No Need To Master Any Technical Skills
Cloak Any Affiliate Link With WP Conversion Monitor In Just Seconds!
WP Conversion Monitor does more than just let you track conversions. WP Conversion Monitor also creates a "Pretty" or "Short" link allowing you to shorten long URLs, effectively hiding and protecting your affiliate links. This keeps people from stripping your affiliate info from the link and robbing you of deserved commissions.
Comes Complete With Video Users Manual

Limited Introductory Bonus...
FREE Developers Upgrade!

No "Pro" Version To Buy
No Developers OTO To Buy
You Get Everything For A Small One Time Investment
Install On An Unlimited Number Of Your Own Domains
Install On An Unlimited Number Of Client Domains

Install On Domains You Sell Or Flip

Charge Clients An Installation Fee

Charge Clients Monthly "Rent" For Using The Plugin
Available For A Limited Time Only!
Don't Miss Out On This Introductory Discount...
Click The Orange Button To Order NOW!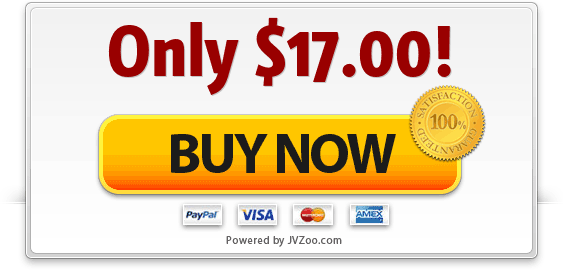 ©Copyright 2017 WPProMarketer.com All Rights Reserved