Thank You!
The link to download your purchase is located at the bottom of this page. But first, Here's your chance to...
Take Your Conversions To Another Level With Two New WordPress Plugins I Like To Call...
The WP Conversion Boosters!

Let Me Introduce You To...
WP Sales Graphics & Omni Countdown
Just Install These Two Conversion Powerhouses To Start Making More Sales And Profits With Your WordPress Sites Today!

WP Sales Graphics
"Get All The Sales Graphics You'll Ever Need For Any Purpose Packed Into One WordPress Plugin!"

Watch The Demo Video To See How Easy It Is...


If You Want To Make Money Selling Digital Products Online You

MUST

Have Professional Sales Graphics For Your Offers!
When you're trying to sell digital products on the Internet, image means everything.
Plain Jane text or crappy graphics promo pages won't work. Your visitors just get a chuckle, and go on to find another site with real graphics to buy from. Professional sales graphics are a must.
Now you could buy one of the graphics packs that seem to come out ever so often. On second thought, you better buy a few if you really want an image for every type of promotional page.
Even the most complete collection never seems to have every type of sales graphic you need.
Next, you get the joy of looking for just the right image from your collection for your next project. That is if you remember where you downloaded them to. I know from personal experience how tough that can be...
If you use WordPress, it's even worse...
Every image then has to be uploaded to you WordPress site or a URL before you can use it. Very time consuming, and often quite frustrating as well.
Now, there's a better way, and I want to share it with you...
Introducing...
500+ Sales Graphics
All Packed Into 1 Easy To Use Plugin!
There Is
NO
Easier Way To Add Sales Graphics To WordPress...

Just Think About All The Things You Won't Need To Do Anymore...
No More Searching For Sales Graphics You Don't Have
No More Graphics Packages To Buy Just To Get A Few Images
No More Trying To Remember Where You Downloaded The Graphics You Bought
No More Looking Through Multiple Collections To Find Just The Right Sales Image
No More Wasting Time Uploading Your Sales Graphics
A Small Sample Of The Graphics At Your Fingertips...
**Images Reduced For Space Limitations**
**Images Reduced For Space Limitations**
**Some Images Reduced For Space Limitations**
Users Manual Video Included
Limited Introductory Bonus...
FREE Developers Upgrade!
No "Pro" Version To Buy
No Developers OTO To Buy

You Get Everything For A Small One Time Investment
Install On An Unlimited Number Of Your Own Domains
Install On An Unlimited Number Of Client Domains
Install On Domains You Sell Or Flip
Charge Clients An Installation Fee
Charge Clients Monthly "Rent" For Using The Plugin
Use The Power Of Scarcity To Get More Leads, Sales, and Profit... Without Having To Pay A Monthly Fee Or Create New Pages For Evergreen Offers!
Omni Countdown
Watch The Demo To See Omni Countdown In Action...


There is no denying the effectiveness of scarcity in raising conversion rates.
Countdown timers are an integral part of practically every high converting offer you see in the highly competitive IM niche. There's plenty of solid statistics that prove the power scarcity has on conversions. The concept is brutally simple at heart, but implementation can drive you to the brink of insanity...
These days there are two types of countdown timers you can use to add scarcity to your offers...
Standard Countdown Timers
These are the traditional time/date based countdown timers which expire at a user selected time and date. Standard countdown timers do a great job of increasing conversions, but there is a downside.
If you want to continue to use scarcity on an offer once the countdown has expired can be a challenge. You usually end up having to periodically create new sales pages with updated countdown timers. As the number of pages you have countdowns on grows, this can get ugly fast.
Standard countdown timers are best used for product launches and strictly limited time offers Some SAAS (Software As A Service) countdown apps allow you to edit your saved countdowns, with others you must create a new one.
Some types of standard countdown timers will display fine on a WordPress page, but not on a HTML page or in an email. No popular standard countdown timer option I know of will display properly in WordPress, HTML, and Emails. ( I should know as I own or have owned licenses for all of them at one time or another )
Evergreen Countdown Timers
Evergreen countdown timers are relatively new compared to standard countdowns. An evergreen countdown never really expires. When the time runs out the countdown simply starts over again. Evergreen countdowns are best used for squeeze pages and evergreen sales pages. There are fewer choices when it comes to creating evergreen countdown timers.
Most evergreen countdown timer choices require subscription to a monthly fee for access.
As far as displaying properly in WordPress, HTML and Emails it's the same story as with standard countdown timers. Nothing works for everything...
So which type of countdown timer is the best to use? Both. But nobody made one that could fulfill all my requirements...

So I decided to create it myself!
Introducing:
Omni Countdown

One Countdown Timer App Covers All Your Marketing!
Omni Countdown is a WordPress plugin that will let you create both standard and evergreen countdown timers that work everywhere... For a small one time fee you can own software capable of creating an unlimited number of conversion boosting countdowns for WordPress, HTML squeeze and sales pages, even in your emails!
Add Scarcity Countdown Timers To Your
Websites and Emails in Just Minutes
Here's a few of the powerful built in features...
Add timers to emails and websites
63 different clock animations
Evergreen or specific date timers
Redirect visitors when time expires
Complete stats dashboard
Create Your Own Custom Countdown Timers
With Just A Few Clicks Of Your Mouse!
Choose Countdown Type


Edit Settings


Add Timers to Emails and Websites

Create Custom Timers for Web Pages,
Emails, And Any Other Marketing Uses

Choose From More Than 60 Timer Styles
About Now, You're Wondering How Many Limbs This Will Cost You, An Arm, A Leg, Both...
The Answer?
None!


Act Now And Get Two Plugins For The Price Of 1!
Omni Countdown And WP Sales Graphics Will Be Launching Separately Soon
The Introductory Price For Each Plugin Is Set At $17
That's $34
For Both If You Wait...
Just Click The Big Orange Button Below To Order Today And Put Your Conversion Rates On Steroids!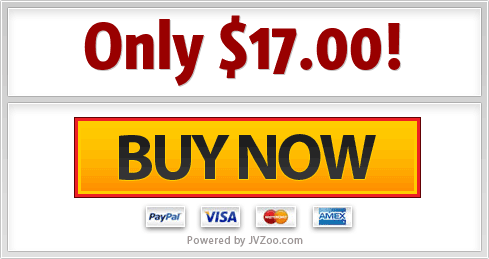 No Thanks
©Copyright 2018 WPProMarketer.com All Rights Reserved